Shinedown, Papa Roach, Asking Alexandria Montreal Concert Review
Sheila
Misc
3 minute read
Last nights show at Place Bell in Laval was the definition of a straight up rock show. Pyro, sing-a-longs, head banging, mosh pits, crowd surfers, and oh yeah, a couple of kick ass bands made it a night to remember.
SAVAGE AFTER MIDNIGHT and ASKING ALEXANDRIA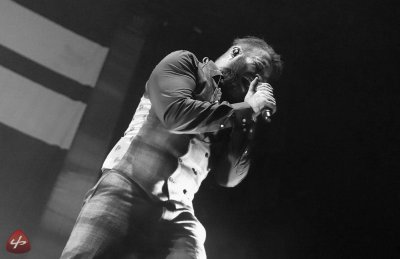 One of the downsides to having such a packed lineup is the earlier start. Considering this was a midweek show, the fans started to trickle in as Savage After Midnight took to the stage. Unfortunately due to some unforeseen circumstances, we weren't able to see them perform, but we were able to hear them. One highlight was their cover of Canada's own Alanis Morissette's hit, You Oughta Know.
While it took a few songs for the crowd to start jumping after a long work day, Asking Alexandria eventually got them moving -- especially in the mosh pit that opened up in the middle of the floor during When The Lights Come On.
PAPA ROACH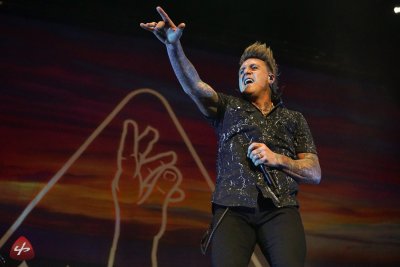 After having released their 10th studio album earlier this year, Papa Roach kicked off their set with the title track off of that album, Who Do You Trust.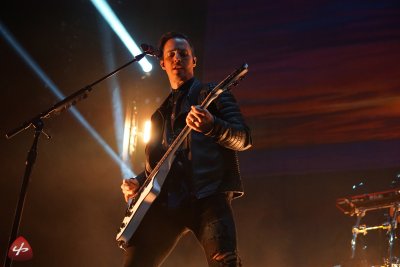 Frontman Jacoby Shaddix took the time to get up close and personal with the crowd jumping up to the barricade during their performance of Elevate -- also off of their latest release. Performing with such joy and enthusiasm is refreshing to see especially with a band that's been around for twenty plus years.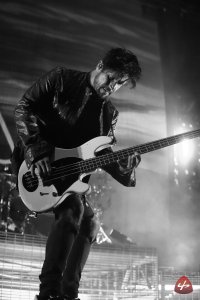 Fans seeing the band for the first time were welcomed to the Papa Roach family before hearing one of their old school hits, Getting Away With Murder, which also lead to the mosh pit opening up even more -- this time with bonus crowd surfers.
Before playing Blood Brothers off of their hit album Infest, Jacoby pumped up the crowd letting them know that they were the best crowd of the tour so far.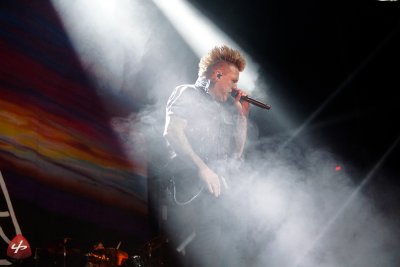 Come Around, and Forever, were up next, and as expected, the crowd in Place Bell let it all out when they played their hits Scars and Last Resort. To close out their incredible set were Born For Greatness, and To Be Loved.
SHINEDOWN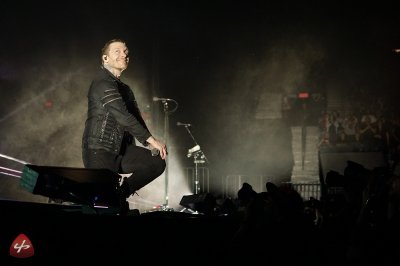 Papa Roach is a tough act to follow, but headliners Shinedown, were up for the challenge. As the curtain dropped, Devil, Diamond Eyes, and Enemies got their set started with a bang -- and we mean that literally... flames shot up from the stage (a photographers dream!)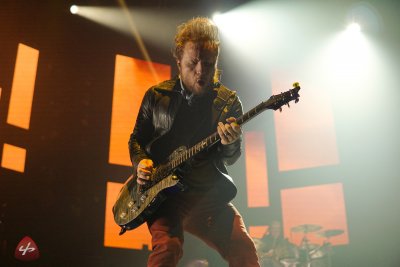 Monsters was up next and when the first few notes of I'll Follow You rang out on the piano, Place Bell was ready to have their voices heard singing along with every word. Guitarist Zach Myers, and bassist Eric Bass were constantly on the moving making use of the huge stage while drummer Barry Kerch was all smiles perched in the middle of it.
Attention Attention, Unity and the old school fan favourite 45 were up next followed by Bully, and The Crow & the Butterfly. Since the last Shinedown show in Montreal was close to 7 years ago, they decided to play a song they haven't been playing lately, State Of My Head.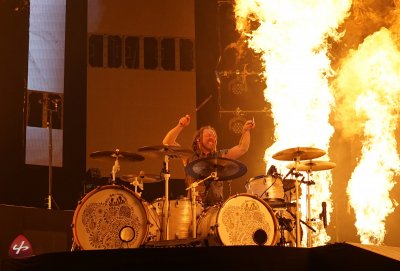 Similarly to I'll Follow You, as soon as the first chords of Second Chance were strummed, the crowd was willing, and ready, to provide some powerful backing vocals for the band. Their cover of Lynyrd Skynyrd's Simple Man was next followed by Cut The Cord.
Brent Smith offered up some words of advice before their next song telling the crowd to not be afraid of failing, and that failure will only lead to a new path. He added, that we shouldn't be worried about using a plan B; if something knocks you down, GET UP! <- which was also the name of the next song played.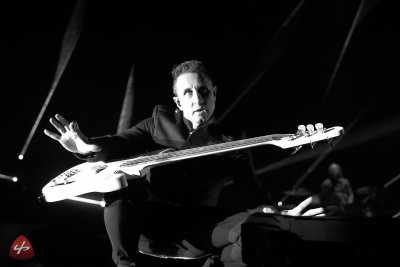 Their massive hit, Sound Of Madness was up next followed by the last song of the night, Brilliant. The only thing I would've change about their entire set, was that I felt they should've ended with Sound Of Madness instead, but hey, it was still an incredible night.
As the band prepared to leave the stage, Brent said, it's never goodbye, it's just till next time; let's just hope it's not another 7 years until we see them again!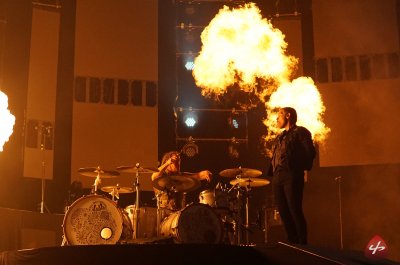 Stay tuned for our interview with drummer Barry Kerch in the coming days, and for more information on Shinedown, visit their official site. As usual, for all of your Montreal concert needs, visit our friends at Evenko.
Enjoy some more of our photos below
Asking Alexandria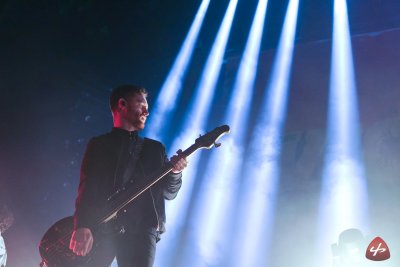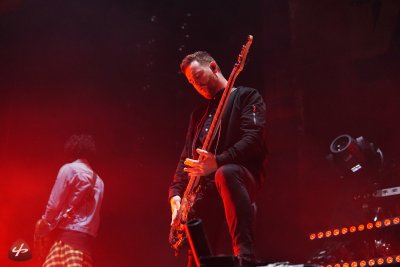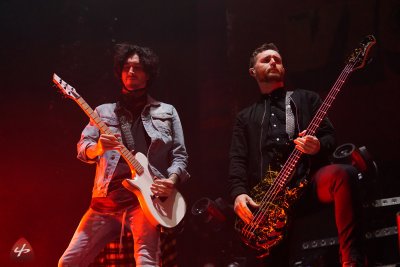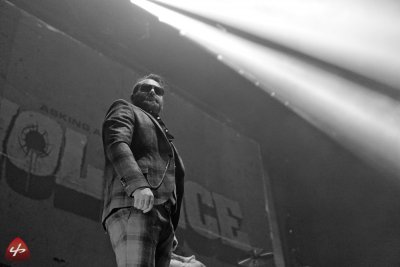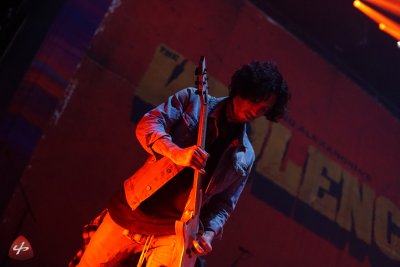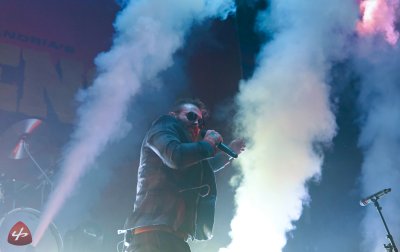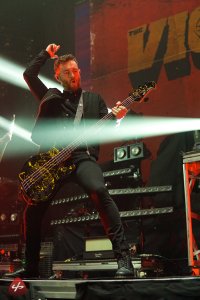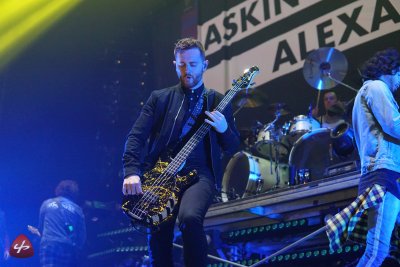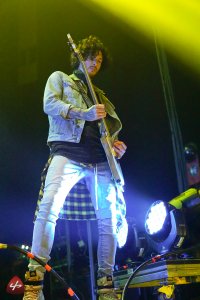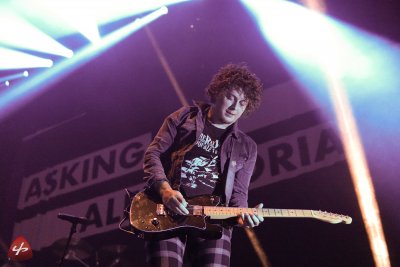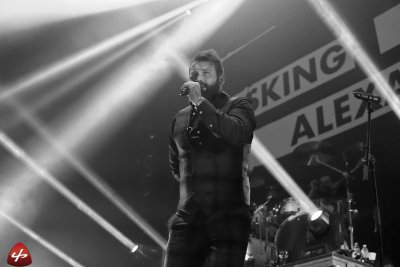 Papa Roach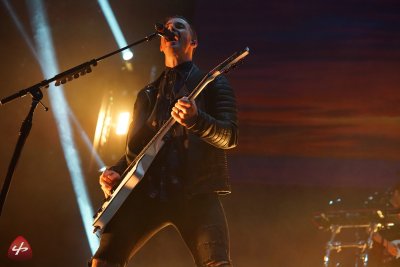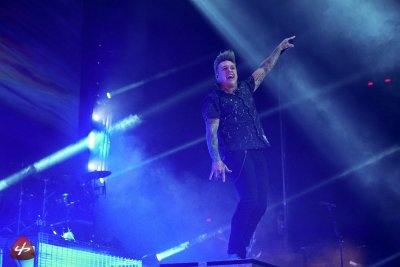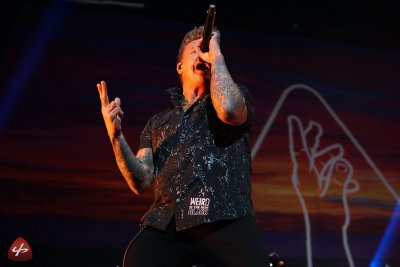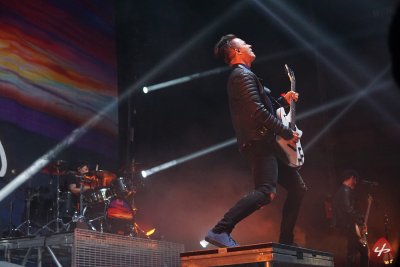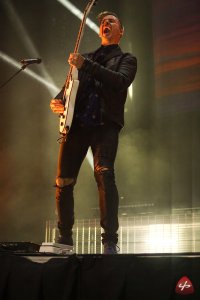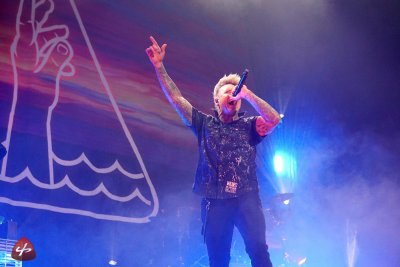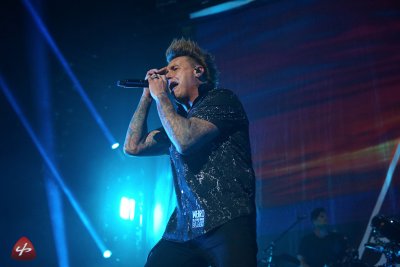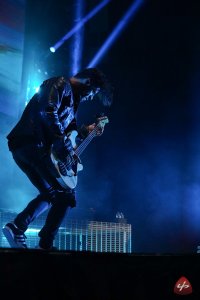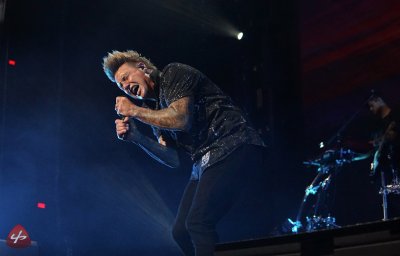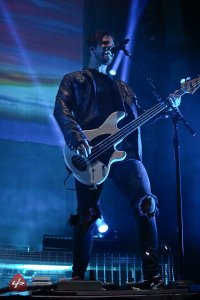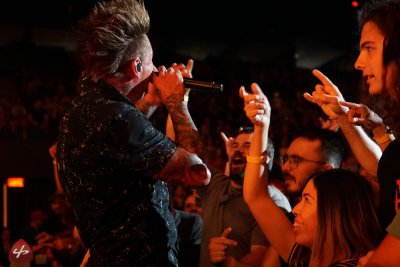 Shinedown