How to Survive (and make the most of) Osheaga 2016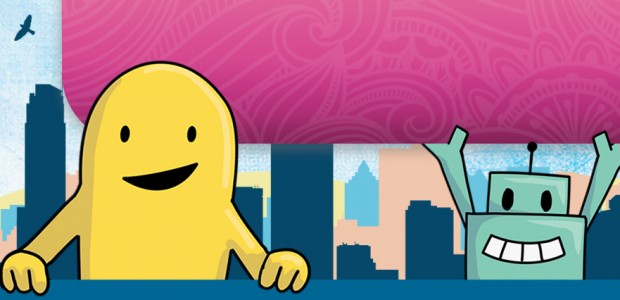 Osheaga 2016 is finally happening this weekend and if this is your first time at the festival, or even if you're a veteran attendee, we have everything you need to know in order to make the most of the weekend.
What To Bring at Osheaga
Sunscreen: Even if it's cloudy, make sure you bring and apply sunscreen. It will get hot and you will burn.
Cash: Not too much but enough for the day. The food trucks have excellent food but they can be pricey and they mostly don't take credit.
A poncho: While ponchos aren't stylish, being dry is. Grab one at the dollar store.
A reusable water bottle: You *will* get dehydrated, bring an empty bottle and fill it at one of the onsite water refill locations for free.  
Hand sanitizer: Don't think I need to explain that one.
Wet naps: Ditto.
Comfortable shoes: Just make sure that they aren't your favorite ones as they probably will get ruined.
Osheaga wristband: Put it on during the first day and leave it on until the end of the festival. Do not cut it with scissors or you won't be allowed back into the festival.
A hat: Stay in the shade
The Osheaga app: You'll get the map, the timelines and bunch of other helpful features.
A battery booster: You'll want to keep your phone's battery charged throughout the day, it will be really hard finding your friends at the end of the night.
What Not to Bring at Osheaga
A tent: You can't camp at Osheaga, there are start and end dates each day.
A professional camera: Unless you're media and have a pass, leave that DSLR at home.
Booze: There are plenty of places to buy drinks at the festival but you cannot bring your own.
An umbrella: Get a poncho instead. Don't be that person who ruins the view for the rest of the people.
A drone: You won't be allowed on the premisses with one.
Learn The Map and Prepare Accordingly
There are quite a few stages at Osheaga and some are quite far from one another. There's also a lot of pedestrian traffic. Plan ahead by learning where each stage is and take a walk around the grounds earlier in the day when there are fewer people to get a feel of the area. Take travel time into account when planning your stage hopping. It can take upwards of 15 minutes just to make it to another stage.
There's more than just music
Osheaga is a music and art festival. When you have some free time, roam around, there are a lot of cool exhibits scattered all around. Hint: Most of them are located in the central area of the island.
Support the little guys, buy some merch
Even though you already spent quite a few dollars on tickets, most of that money doesn't make into to the smaller bands. Buy their merch to support them.
How to get To Osheaga
The Montreal metro is the best bet. For $17, you can buy a special pass that will be valid for all three days of the festival.
Biking: You can bike to the festival and lock it up on a fence. I'd recommend not using a Bixi as it gets quite hard to find one when it's time to leave.
Car: Not recommended! It's pricy and hard to find parking as spaces are limited.