Go Indie At Osheaga: 7 Bands You Can't Miss At The Festival
Michael D'Alimonte
Misc
4 minute read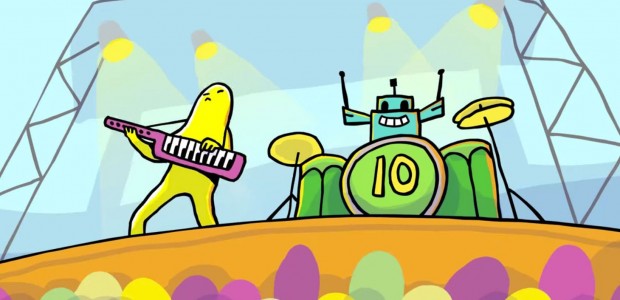 Everyone and their mistress is pumped up to see the headlining acts of Osheaga 2015. Understandably so, since the combined musical might of Kendrick Lamara, Florence + The Machine, Weezer, Nas, Hot Chip, and all of the other headlining acts is going to make for an epic experience at this year's festival.
Midst all the glory of these musicians, however, you shouldn't miss the many other bands that will be making up the Osheaga 2015 lineup.  Many of these bands may be relatively unknown, but that doesn't mean they won't put on great performances.
Rather than just wander around the festival grounds between headlining acts, make it a point to check out some of the lesser-known, but still notably talented musicians that will be at Osheaga this year. To help you become familiar with artists a lot of folks probably glossed over when looking at the Osheaga lineup this year, we've compiled a list of artists you really can't miss.
Yes, you may already know these artists, already super stoked to see them. If so, good for you, you're like, super hip. The same can't be said for a lot of other people heading to Osheaga this year. So read on and discover some performances you should make it a point to see this year (or feel smug for already knowing about them) with our list of 7 lesser-known musicians you shouldn't miss this year at Osheaga.
Pierre Kwenders
A Montreal-based musician capable of rapping in 4 different languages (English, French, Lingala, and Tshiluba)who's originally from Kinshasa, Pierre Kwenders breaks the mold with his music. Mixing the sounds of various cultures and musical movements, it's hard to define Kwenders' genre, though his own Facebook describes it as "Afrofuturism/Electro." Just don't call it "world music" or "world 2.0," Kwenders isn't a fan of that. Kwenders is no stranger to the Montreal music scene, already having performed in POP Montreal, Francofolies, and a variety of venues, so locals may recognize his rhythms. Look up Kwenders' first official album Le dernier empereur Bantou (2014) or his EP Whisky & Tea (2013) to get a sense of his style.
Cordelia & The Buffalo
A six-man band led by Mexican/American singer-songwriter Cordelia (as you might have guessed), Cordelia & The Buffalo has a musical character that reflects the diversity of the entire ensemble. Almost every member hails from a different nation around the world (Japan, Mexico, Norway, Alaska/America, Venezuela) and the band definitely succeeds in incorporating multiple musical influences into a full-bodied sound. Cordelia herself is specifically inspired by Mexican Indian and Native American cultures, something you can easily recognize solely from her fashion choices, and evidently hear in the band's single "Free." Given Cordelia's passion and the band's upbeat energy, they're likely to put on a great show.
Alvvays
Fresh off tour with the Decemberists, Toronto-based Alvvays (pronounced "always") are definitely about to explode in next to no time. Known for always putting on a great show (pun intended) the energetic and sunny tunes of Alvvays will be perfect in a summer outdoor festival setting like Osheaga.
Sylvan Esso
An indie-folk/electronic duo from North Carolina, Sylvan Esso is comprised of singer Amelia Meath and producer Nick Sanborn. The fusion of folk and electronic may seem strange to some, but Sylvan Esso combines both  musical styles perfectly; Meath's smooth vocals are given a raw boost of energy and emotion thanks to Sanborn's electronic rhythms. Having released their self-titled album last May, and making a network TV performance on The Tonight Show, Sylvan Esso are sure to gather a crowd at Osheaga, one that will only get bigger as time goes on.
Milk & Bone
Camille Poliquin & Laurence Lafond-Beaulne comprise this synth-pop two-woman-band from Montreal. The pair's first album Little Mourning was only just released this past March and is already getting a lot of positive buzz from the Montreal music scene and beyond. Some may describe Milk & Bone's music as "simple," given that they only use pianos, vocals, and electronically produced bass and drums in most songs, though none can deny the captivating emotion imbued into every single one of the duo's tracks.
Viet Cong
Since their debut in 2012, Viet Cong has been described in a lot of semi-confusing ways. Originally from Calgary, Alberta, Viet Cong is known as a "labyrinthine post-punk" band with "Blade Runner-style instrumentals" and ""crooning post-punk vocals." If you're not an expert on  of Punk rock terminology, that probably sounded like a lot of adjectives and nouns linked together randomly. But don't worry, all you really have to know that Viet Cong is a solid band with psychedelic songs who are sure to put on an amazing performance at Osheaga.
Young Fathers
If you make it a point to catch Young Fathers at Osheaga, you may be one of the first people to hear them perform in Canada, as thus far the Scottish rap/punk band has yet to play a show in the Great White North, or much of the USA. Hopefully that trend won't continue, as the trio from Edinburgh mixes hip-hop with a rich blend of musical genres into a style of music that is all their own. The band's 2014 album Dead  received some serious accolades (like the Mercury Prize for album of the year) and the recently released White Men Are Black Men Too is already getting tons of positive reviews. Fun fact: the band was called "Young Fathers" since every member of the band is actually named after their father.