As I Lay Dying Frontman Arrested In Murder For Hire Plot
Sheila
Misc
2 minute read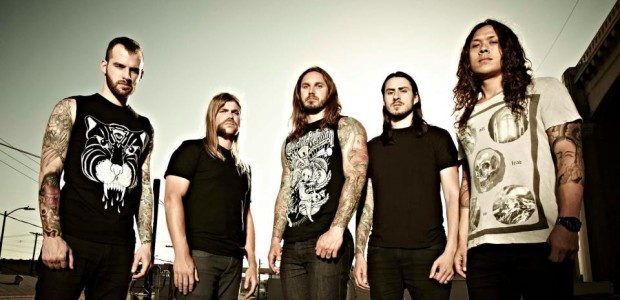 As I Lay Dying frontman Tim Lambesis was arrested and charged for Solicitation of Another to Commit Murder yesterday, May 7, 2013. In a press release from the San Diego Sheriff's Department, they wrote:
Tim Lambesis, lead singer and co-founder for the heavy metal band, "As I Lay Dying" was arrested without incident today, May 7, 2013, at 2:00 p.m. in a retail business on Vista Way in Oceanside. Lambesis is charged with Solicitation of Another to Commit Murder.
Information came to the San Diego County Sheriff's Department on May 2nd that Lambesis was soliciting another individual to kill his estranged wife, who resides in Encinitas. The Encinitas Detectives, The San Diego Fugitive Task Force and the Sheriff's Special Investigation Division investigators immediately initiated an investigation.
The investigation culminated this afternoon, when Lambesis solicited an undercover detective to kill his wife. He was then arrested, transported to the Encinitas Station, and booked into the Vista Detention Facility.
His wife, Meggan Lambesis filed for divorce on September 20, 2012. Tim Lambesis had just returned from an Asian tour with As I Lay Dying, and was set to head back on the road at the end of the month opening for Killswitch Engage. We'll keep you posted as this story progresses.
UPDATE (9pm May 8, 2013): Tim Lambesis' band mates have released the following statement:
To our fans,
As we post this, the legal process is taking its course and we have no more information than you do. There are many unanswered questions, and the situation will become clearer in the coming days and weeks. We'll keep you informed as best we can.
Our thoughts right now are with Tim, his family, and with everyone else affected by this terrible situation - and with our fans, whom we love and draw strength from.
Thank you for understanding, and as always, for your support of As I Lay Dying.
- Jordan, Nick, Phil, and Josh
UPDATE (May 30, 2013) - Tim Lambesis has posted bail (2M) and is due back in court on June 26th.