Lacuna Coil Concert Pictures
Sheila
Misc
3 minute read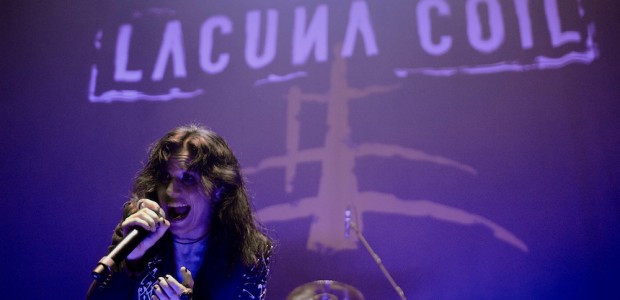 It's never easy being an opening band; first off, you're not playing to a crowd of just your fans; instead, you're trying to win over fans who may be hearing your music for the first time. Secondly, you're playing while most people are just entering the venue looking for their seats, so you can't rely on the crowd energy to keep you going; it's up to your band to create that fuel that will keep the crowd energized for the rest of the show.
Last Friday night at the Bell Centre, Lacuna Coil not only warmed the crowd up for Volbeat, Motorhead, and Megadeth, they also showed the Montreal crowd why they were chosen to open up for some of the biggest names in metal.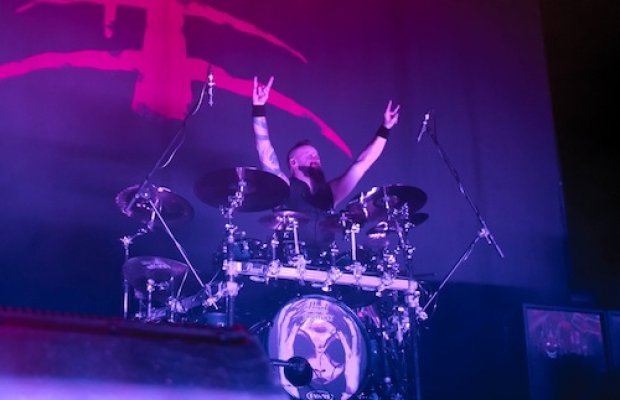 Kicking things off with Our Truth off of their 2006 release Karmacode, Lacuna Coil jumped right in and made the most of their shorter opening set. Playing some of their older hits, they also introduced the crowd to songs off of their most recent release, Dark Adrenaline, including: Upsidedown, Kill The Light, and Trip The Darkness.
The combination of Cristina Scabbia's vocals, and that of her male counterpart, Andrea Ferro, worked in perfect unison with the energy created by the rest of the band. The band--that rarely ever stayed in the same spot for more than 10 seconds--played off of the crowd whenever possible, even jumping down on speakers on the floor to be closer to the fans.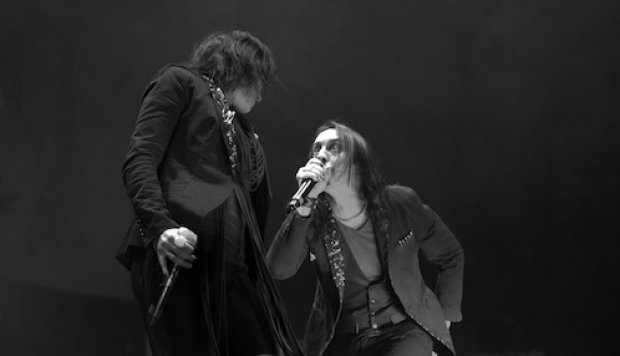 Prior to closing out their set with their song Spellbound, Cristina let the crowd know that the band plans on returning to Montreal for their own headlining show later this year. As soon as dates are announced, we'll let you know, but until then, you can keep up to date on all Lacuna Coil news through their official website.
Later in the evening during Megadeth's set, Cristina Scabbia was welcomed back to the stage for a performance of A Tout Le Monde. When introducing the song, and Cristina, Dave Mustaine told the crowd, "Years ago, we wanted to record this song as a duet, but we couldn't find anyone good or heavy enough"; it's safe to say that they've found the perfect fit.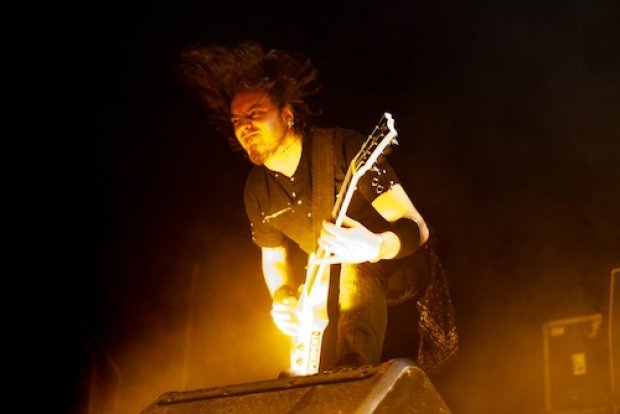 Prior to their show, we were able to sit down for a chat with Cristina, where we asked her why people should go to a Lacuna Coil show; she said,
They should come because there is a very high level of energy and interaction with the crowd. We don't like to stand still, we just like to walk and look at the crowd in the eyes.
She went on to add: 
They have to give the chance to music, they just have to listen to it, and then they can be free to like it or not. That doesn't really matter, there is space for everyone.
Judging by the crowd reaction to their set, it's safe to say that as far as the Montreal fans go, there will always be space for Lacuna Coil in our city.
There is still time to catch Lacuna Coil on tour as part of the Gigantour; you can find all of the remaining dates here.
Click here to see our full Lacuna Coil photo gallery, and don't forget to check out our exclusive interview with Cristina Scabbia.