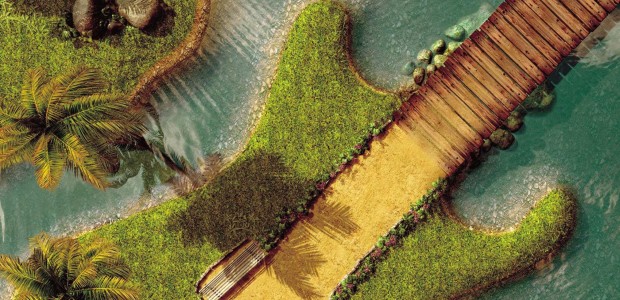 Summer is here and what better way to celebrate than to put on those swim trunks (or take them off, we won't judge), grab a cold one, sit by the pool and listen to some great summer tunes as you bake in the sun. Jump start your playlist by filling it in with our top 10 songs for the summer below.
10

Jimmy Buffet - Margaritaville

We start off our list with a song about a cool refreshing drink; the Margarita. This track was so popular for Jimmy Buffet that it sparked its own restaurant chain and a new casino scheduled to open this summer (2011).

Choice Lyric:
Watchin' the sun bake
All of those tourists covered with oil
9

Bananarama - Cruel Summer

Summer isn't always fun and games as can be witnessed in Bananarama's 80s hit Cruel Summer. This one is perfect for those of you who are stuck working while it's scorching outdoors.

Choice Lyric:
Things I can't understand
It's too close for comfort
This heat has got
Right out of hand
8

Bryan Adams - Summer of 69

Bryan Adams' Summer of 69 isn't necessarily about summer but playing guitar under the hot sun is an activity any musician can relate to.

Choice Lyric:
I got my first real six-string
Bought it at the five-and-dime
Played it till my fingers bled
It was the summer of '69
7

The Isley Brothers - Summer Breeze

To fully appreciate Summer Breeze, lay down outside (inebriated of course), shut your eyes and listen to the melody.

Choice Lyric:
Sweet days of summer, the jasmine's in bloom
July is dressed up and playing her tune
6

Beach Boys - Surfing USA

It's impossible to not think of the Beach Boys when talking about summer music. Surfing USA is just one of the many tracks from the surfer band that embraces the hot season.

Choice Lyric:
We're waxing down our surfboards
We can't wait for June
We'll all be gone for the summer

Which songs topped our list of favorite summer songs? Keep reading to find out.
5

Grease - Summer Nights

The song may be borderline corny, but it's also fun and catchy. Enjoy this guilty pleasure, sung by a young John Travolta.

Choice Lyric:
Summer fling, don't mean a thing, but uh-oh those summer nights