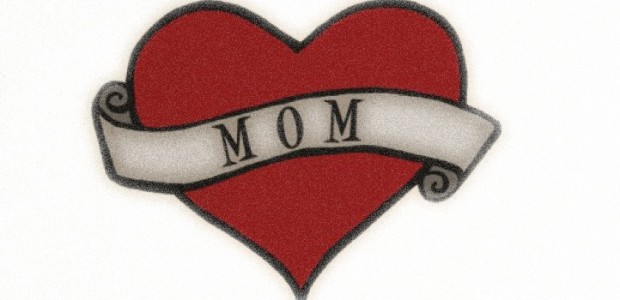 Usually when you think of music and Mother's Day, mushy songs like Spice Girls' Mama come to mind. Instead of those lovey-dovey songs, we're giving you our own personal favorite Mother's Day anthems. These are the tracks that not only define the qualities that being a mother requires, but they also teach you how to become stronger and overcome the every day obstacles that life throws at you.
While this article was created with Mother's Day in mind, these songs can be lessons for any woman, mom or not. Check out our list and let us know in the comment section if we have overlooked a track that you think should've been on the list.
10

Alicia Keys - Superwoman

Considering all of things moms do on a daily basis, you'd expect them all to be running around wearing capes.

Choice Lyric:
Cause I am a Superwoman
Yes I am
Yes she is
Even when I'm a mess
I still put on a vest
With an S on my chest
Oh yes
I'm a Superwoman
9

Nancy Sinatra - These boots Are made for walking

Being a strong woman is just part of the job when it comes to being a mom. These boots were made for walking is a great anthem for the woman who doesn't take shit from anyone.

Choice Lyric:
These boots are made for walking, and that's just what they'll do
one of these days these boots are gonna walk all over you.
8

You Gotta Be - Des'ree

Maybe you know someone who is going to be a new mom, or maybe you are one yourself, either way this song is just for you. Think of it as your own checklist for things to do to become a more powerful woman.

Choice Lyric:
You gotta be, you gotta be bad
You gotta be bold, you gotta be wiser
You gotta be hard, you gotta be tough, you gotta be stronger
You gotta be cool, you gotta be calm, you gotta stay together
7

Helen Reddy - I am Woman

Definition of a strong woman = this song

Choice Lyric:
If I have to, I can do anything
I am strong (strong)
I am invincible (invincible)
I am woman
6

Christina Aguilera - Fighter

One of the things that helps with becoming a better woman is the ability to learn from your mistakes. Christina Aguilera's Fighter is all about taking those negatives and turning them into positives.

Choice Lyric:
'Cause it makes me that much stronger
Makes me work a little bit harder
Makes me that much wiser
So thanks for making me a fighter

Only 5 more songs left, think you know which song has taking the top spot? Click onto the next page to find out.
5

Destiny's Child - Survivor

When life gives you lemons, make lemonade. Much like Christina Aguilera's Fighter, Destiny's Child's Survivor is all about moving past the bad things in life and looking at the good without compromising your morals.

Choice Lyrics:
I'm a survivor,
I'm gonna make it,
I will survive,
Keep on survivin'