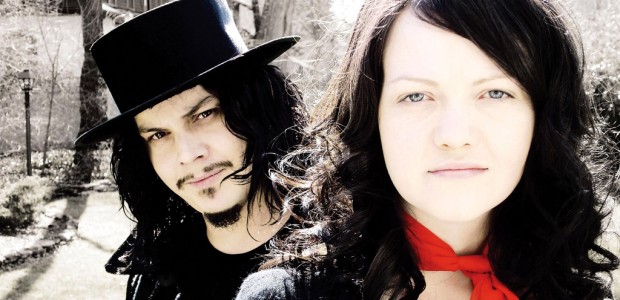 Earlier in the week, The White Stripes announced what many had presumed all along; the duo was no more. While this marks the end of the red, black, and white, their music will live on forever. We've decided to take a look back at the ten tunes that defined The White Stripes over the years.
10

Hello Operator

Meg White's drum solo in Hello Operator is a musical illustration of a clock counting down as Jack waits for a response form the operator. The single also featured a cover of Dolly Parton's Jolene.

Choice Lyric: "Find a canary, a bird to bring my message home, carry my obituary"
9

Dead Leaves And The Dirty Ground

The video for Dead Leaves And The Dirty Ground depicts Jack White returning to his trashed house. Superimposed over the video is the ghostly reanimation of the events that led to the decimation of his home.

Choice Lyric: "Any man with a microphone can tell you what he loves the most"
8

Hotel Yorba

The first single to be commercially released by The White Stripes, Hotel Yorba hasn't aged one bit. Interesting note, the duo was actually "banned for life" from the former Detroit hotel.

Choice Lyric: "Let's get married, in a big cathedral by a priest, 'cause if I'm the man you love the most you can say 'i do' at least"
7

Fell In Love With a Girl

This fun little song was the second single off 2001's White Blood Cells. The music video, directed by Michel Gondry, consists entirely of Lego animations.

Choice Lyric: "I must be fine cause my heart's still beating"
6

I'm Bound To Pack It Up

The prominent guitar riff in I'm Bound To Pack it Up is very Led Zeppelin like. The choice lyric below best describes The White Stripes decision to split up.

Choice Lyric: "I found it hard to say to you, that this is what I have to do, but there is no way that I'm going to stay"
5

The Hardest Button To Button

The third single off of Elephant tells the tale of a child trying to fit into a dysfunctional family. The music video, again by Michel Gondry, for The Hardest Button To Button has a new instrument appearing on each beat. Very nicely done.

Is that Beck?

Choice Lyric: "Now we're a family, and we're alright now, we got some money and a little place to fight now"